…Our Fall Fundraiser!
St. Paul's Early Learning Center is excited to once again offer selections from Perfect Pastries for the Fall Fundraiser.
The popular Pastry Puffins have returned, along with additional items like Butter Hearts, Cookies, and PuffCrust Pizzas. You can view some of the delicious varieties of items available by visiting their website at www.perfectpastires.biz.
The goal for our sale is to raise $2500.00. Proceeds will be utilized for new learning toys and materials for the ELC classrooms. If you would like to make a donation to the ELC in lieu of a purchase, please contact Kim Newingham with at 217-424-9183.
Items can be ordered in the ELC Office or Church Office, or from any participating ELC family. Orders will arrive November 21st, just in time for the holiday season.
Questions? Contact Kim Newingham, Director of St. Paul's Early Learning Center at 217-424-9183.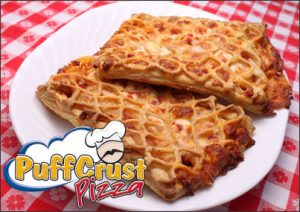 St. Paul's ELC Classroom Fundraiser – Important Dates
– Order by November 6th (through the ELC Office, from any ELC family, or through the SPL Church Office)
– Delivery Date is November 21st (3:00pm)